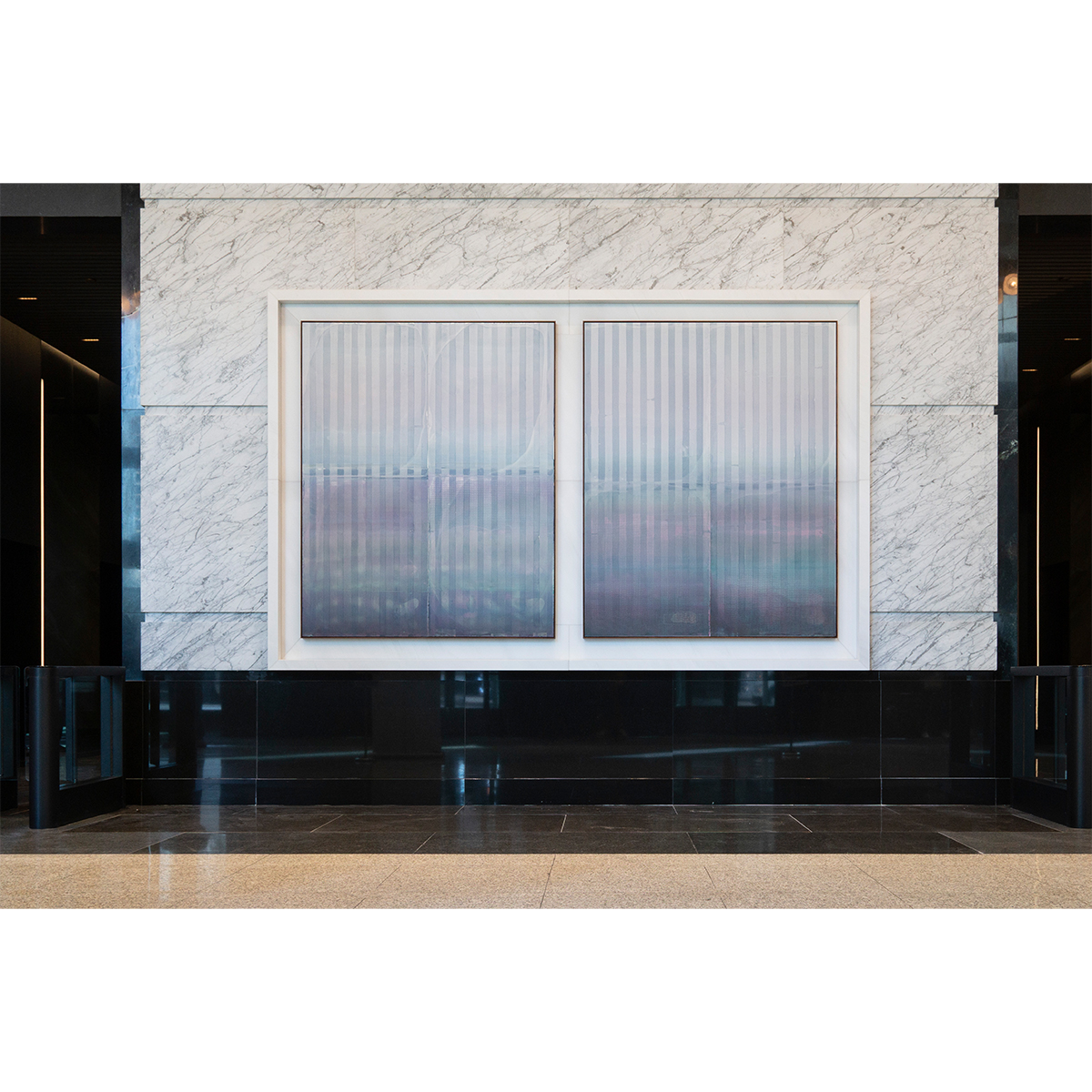 1-2 Kate McQuillen, The Colors of the Day Being Born and Who Doesn't Return (Image courtesy Massey Klein Gallery)

3-4 Annie Hejny, Chicago River No. 1 - 3
acrylic, collected Chicago River water and sediment on canvas (Image courtesy Massey Klein Gallery)

5 Annie Hejny, field work and water collection, Chicago River, August, 2021.

6 Installation with Annie Hejny, January 2022

7 Installation with Kate McQuillen, September, 2022 (Image courtesy Massey Klein Gallery)

225 W Wacker
~ Advisory &Curatorial
From 2021-2022 I curated the art program for the Spear Street Capital's redevelopment of 225 West Wacker in Chicago's Loop. Working closely with architects Valerio Dewalt Train, we commissioned new works by artists for the first and fourth floors.
Kate McQuillen's
acrylic and mixed media paintings
The Colors of the Day Being Born
and
Who Doesn't Return
are on view in the first floor lobby. McQuillen is based in New York and represented by Massey Klein Gallery.
Annie Hejny's
triptych for the fourth floor tenant lounge tells the "water story" of the Chicago River.
Chicago River No. 1 - 3
feature acrylic paint layered with sand and water collected steps from the building, on the Riverwalk during a summer site visit. Hejny is based in Minneapolis.